Engraving
About our engraving service
We offer a free name engraving service for customers who purchase our knives.
Our skilled craftsmen will engrave your name by hand, using a chisel and a hammer. This is a great opportunity to personalize your new knife for yourself or as a gift.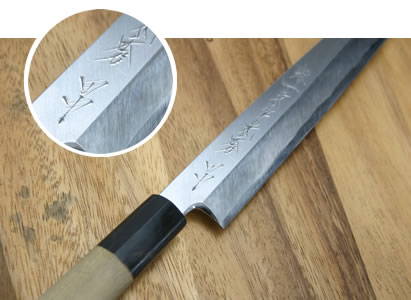 Hand engraving on traditional Japanese Knives
On traditional Japanese knives, the name is engraved on the blade.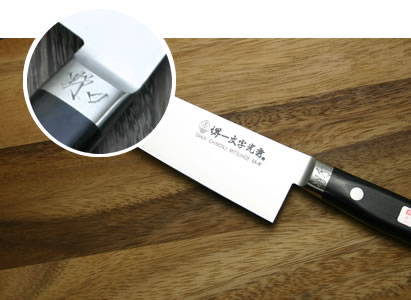 Hand engraving on Western-style knives
On Western-style knives, the name will be engraved on the bolster. Due to space constraints, the engraving is limited to 3 characters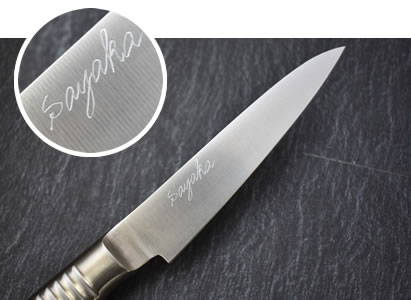 Engraving Tool
For knives that cannot be engraved by chisel and hammer or have limited space, an electronic engraving tool can be used. This method results in an engraving that appears lighter due to the shallow depth of the engraving.